Latest bridal hairstyles for wedding sarees....!!!
Latest bridal hairstyles for wedding sarees
The fashion of saree will never end as the designers have been constantly working out with a variety of trendy saree designs. You will be eagerly willing to get a trendy hairstyle that will easily suit your style of wearing saree. Whether you wear saree for a wedding occasion or an official purpose, getting the right hair style which can suite the particular saree design will be really important. You can now have a variety of hair styles which will match with the type of saree you are wearing.
If you are willing to drape sari, the hairstyle that suits should also be provided. Wearing a sari will make you look traditional when worn in a traditional style. There are also varieties of contemporary saris which will make you look elegant. But in many occasions we manage to wear a very good looking sari, but due to lack of hairstyle knowledge the total look becomes messy and unattractive.
Thus, it is always better to think and plan about the hairstyle that you are going to adopt for a particular occasion along with the sari you wear. Let us find out some interesting hairstyles that will be suitable with saree.
Hairstyles according to saree for women
Aryan updo
Dark brown hairstyles with plum highlights
To have a fancy and cute-looking hairstyle, you can choose Aryan updo. The curls look like petals, and while they get combined with thinner braids, you will get an intricate hairstyle. For better decoration, you have to add small beautiful crystals. These scattered crystals create an amazing look, and they will surely go with your wedding saree.
Wavy down do with tikka
Lots of Indian brides do not like the tight and compact braids as their hair style. For them, this free-flowing version is the right choice. Brides with longer hair can rely on it. You may easily attach your veil at the rear portion of your hair. Whether you have thin or thick hair, your hairstylist will help you to create down do style.
Loose braid
It is a simple hairstyle, adding a dramatic look. Whether you are wearing saree or lehenga, this swooping hairstyle will make your appearance gorgeous. Your hair will gain an added volume with this hairdo. You have to pin back your front hair. Gather and flip your hair just over the shoulder. The loose style will add messy texture to your hair. Apply hairspray as the finishing touch for your hair.
Messy bun
This is a side bun with messy look, and you will appear beautiful as Rajput princess. Decorate this hairstyle by adding a Rajasthani teeka. Your bun will be voluminous and can give you an elegant look. Your hairstylist will create this loose bun by rolling your ponytail. Use pins to secure the bun tightly. To make the bun stable, apply hairspray.
Curl studded with pearls
To appear as Goddess on your bridal day, you can choose this style. You have to just put the white pearls to your curls, and it will give a twist to your style. Use glue for attaching these pearls. With curling irons, you can create the curls.
Fish tail braid
It is one of the common braided styles for the Indian brides. While you have you voluminous and lengthy hair, it is easily to create braids. In place of conventional braids, you may choose fish tail pattern. With any type of designer wedding saree, this hairstyle looks best.
Messy low bun
Different varieties of waterfall hairstyles
Messy buns are the best ways to keep your hair look classy in just a simple style. Messy is what we look when we wake up in the morning, but we won't look bad sure;y. This is how to dress up messy low bun on a beautifully draped saree. The low bun won't look bad or untidy but will give you a stylish edge. What would be the point of wearing a saree if you cannot drape the beauty of dressing up in Indian Traditional?
Half-curls up
If you have curly hair, then this hair updo is the perfect way to shew off heavy, tight buns on your head and just let it loose up. Let your curls breathe the air and make it feel no clasp. Let it sway with the air, to make it the best outlook of your attire. Curly hair is the utmost texture you would need to make yourself look gorgeous. You could just smoothen up your hair with the shiny hair.
Sleek low bun
If you are one of those who doesn't love too much styling on your hair, then you are the best way to look in alluring. Get on some comb, do the regular middle part, and sway it in a bun. Pin it up with bob pins and make it up with spray. Add some spark and shine to the hair and you are good to wear the hairstyle on your gorgeous saree. Put in some jewelry which suits you in the pretty little traditional attire.
Low side bun
If you are in for some smothering Bengali styling and would love to get on that red bordered saree, with a big bindi on your head, then this hair updo is going to be a crown for the queen, who is ready to steal all the hearts at the daylight show. Don't make it up too tight, just mug it up into a pretty low sideways bun. If you want, you can add a hair batch to give it up a unique touch.
Necklace crown
If you want to make yourself feel the hair on you, then just keep it simple and straight. If you do not curls or you don't want to apply any curler, instead go for a straightner and put it straight down the length and make it look the most peaceful piece of the evening on your beautiful saree. Just put on a headdress on your crown to make it complete.
Ponytail in curls
Old is gold, and that is the right word of this hairstyle. You wouldn't be able to miss these hairstyles if you a bit of a high ponytail. Curls are the most loving texture women want s to have, especially when she is getting ready for a beautiful moment of her life. And if you already possess the texture then god has gifted you with this right hairstyle on your saree. Just get on some curls and a low pony to complete your attire.
Side part with end wave hairstyle for bridal saree
wavy hairstyle for designer wedding saree suitable for oval face
Quick creative simple ideas for ponytail hairstyles for all hair lengths
A little waves over the hair will be always important. If you are looking for a perfect hairstyle to attend a wedding party or if you are a bride and wish to get a perfect stylish look, this is one of the wonderful hairstyle to be considered. The lady in the picture has a perfect saree, blouse and jewelry. But, you must be too much bothered about your hairstyle. This is one of the perfect hairstyles which you can consider over here.
Perfect long french plait wedding hairstyle
braided hairstyle for designer bridal saree for round shaped face
Some brides wishes to look simple and sober throughout. This picture is one among those categories of brides. The simple braid hairstyle adopted by the bride makes her look really attractive. No, actually it is not a simple braid hairstyle. Rather it is much more than the braid hairstyle. This is called as the French plait style where the front hair is getting a perfect messy style. This type of hairstyle will suite with ladies with almost all types of women.
Modern bridal hairstyle with swirls on side for wedding saree
Free bridal hairstyle for designer wedding saree with curls for diamond face
You must have seen that women mostly go ahead with tiding up of hair when any type of occasion takes place. But this is a perfect combination of Indian and trendy concurrent. Yes, the lady is wearing a very beautiful stone work tikli and matching neck piece. The hair is not tied up but is open wide. You can easily get on this traditional way of hairstyle. The style can be adopted by the bride as well as any of the bride's friend attending the occasion.
Simple side swept hairstyle
modern hairstyle for saree with side swirls
The lady is adopting a traditional occasion as per the background and the get up of the lady in this picture. In the background you can see the sofa set which is gold in color. The hair style and the dress adopted by the lady is having a perfect match. As you can see in the picture, the hair which the lady is having is perfectly straight. But at the edges she has made some curls and freel. This is really a simple style but everybody will look really great.
Middle bump with side plait and braid hairstyle for wedding
Latest bridal hairstyle for traditional saree
This is one of the traditional variety of hairstyle which everyone will be envying at. If you can look at it properly, you can see that it is a combination of 3 types of hairstyles. The hairstyle has a formation of bump right at the middle position. It has a side plait and French plait hairstyle is adopted at two sides of the hair. Also a long braid is adopted with the entire remaining hair style. It is the most traditional hairstyle that takes a lot of time and patience. But after adopting the hairstyle you will realize that it is perfect for all occasions.
Simply open hair style for wedding occasion
Simple hairstyle for wedding ceremony with traditional outlook
Look at this hairstyle adopted by the cheerful lady. She did not do much with the hair that she is having. Her hairs are open wide to give her a brimming look. The dark hair falling over the orange saree makes a perfect combination. You can also go ahead with this particular hairstyle if you don't have much time. Long and open hair is preferred by most of the people throughout the world. You can easily try this particular hairstyle and stay attractive.
Open hair traditional hairstyle for pattu wedding saree
Ideas for short length black hairstyles with plum highlights
She is wearing traditional saree along with the jewelry. The hairstyle is really great with the gap in the middle of the head. The Tika is placed right at the middle of the hair. The hairstyle looks really attractive. This is the perfect way to get yourself reach to the Indian traditional culture.
Modern hairstyle with swirls on bridal pattu saree
The lady portrayed in this picture is having a short hair. Also she has adopted step cut at the back portion of the hair. But the front side of the hairs are taken and tied at the middle of the hair forming a little bump. Little hairs are also falling along from the side portions of the front bumpy hair. This looks really sober and attractive in looks.
Side twist hair style for designer bridal saree for oval face
The hairstyle is adopted by one of the most well-known celebrities. She is looking really elegant with the white blouse and same color transparent saree. The hairstyle which she has adopted is simple yet attractive. She has kept her hair open wide and the side portion of the hair is having a perfect twist. I am sure you must have not thought about this hairstyle ever before. Try this today and look different.
Perfect 180 degree side braid
Side braid with front tug bridal hairstyle for designer wedding saree
If you can look at the picture, the lady dressing up in a very modern but traditional attire is looking beautiful. A boost in her look is adopted by the hairstyle which she has adopted. Yes, she has adopted a hairstyle which very few people have seen or experienced. She has taken the shape of a twisted French plait with the little hair from one side of the hair. The hair is tied in such a way that it looks like a 180 degree turn.
Side swept downward curl
This is one of the hairstyles that has been adopted by most of the women around world. Yes, this has been adopted by the celebrities two. Both of the celebrities in this picture looks attractive with this particular hairstyle. The hair is made a long step with front layers. Along with it they have used curler to create perfect curls around the lower sides of the hair.
Soft curls with long hair
Soft curls wavy bridal hairstyle for wedding saree
You must have observed different variety of curly hairstyle with the short hair. But, did you ever think of going ahead with the same hairstyle with the long hair? You must try it right away. The lady in this particular picture has taken the same hairstyle. It is quite simple. Only you need to use rollers over the lower side of the hair. Try this today and surprise people.
Indian braided hairstyle for bridal saree
Plaited long hair for wedding hairstyle on pattu saree
Best hairstyles for pattu sarees
There was a time when Indian women were quite known to get braided hair style frequently as that was the most traditional as well as patent hairstyle that goes well with saree and flowers. You can either put flowers over the braids or simply attach a chain of costume jewelry with it. This is regarded as a traditional hair style which is generally adopted by the south India people during their wedding occasion. Even if you are trying to make your viewers of dance program more incline to your presentation, this hairstyle will be perfect.
Bun with flowers on sarees hair ideas
With Indian saree, bun also goes quite well. You can get this hair style to attend a wedding occasion or simply for a traditional festival. If you really wish to get a traditional appearance, classic buns will be really an ideal concept to go with. This will help your hair stay neat for a longer period of time, even if the occasion takes long to end. You can use white flowers to surround your hair to complement the wonderful hairstyle.
Curls with side swept hairstyles for women
This is one of the most simple hair styles which look really gorgeous with Indian saris. You will definitely look very elegant by keeping your hair with curls over your left shoulder where the saree pallu seems to fall back. There are many ladies who wish to stay very simple in all occasions, even though they tend to look really gorgeous. The side swept with curly hair style will be really elegant and beautiful that complements the face of every lady. You can also view this hair style adopted by many of your famous film stars.
Wedding hairstyle ideas with side braid on saree for round face
wedding hairstyle idea with side braid for long hair on bridal designer saree
Party hairstyles for medium hair with saree
Today, side braid hair style has become one of the most fashionable hair styles in the industry where beautiful ladies frequently wish to go with the same look. This is adapted to give a very casual look yet very attractive in a careless design of your hair. You can also take out some hair from two sides of your hair to give a more casual and busy look. This looks really trendy and attractive among the crowd.
Up do hairstyles for Indian wedding
A sophisticated party cannot be seen without beautiful ladies with updos hair style. There are several varieties of updos hair styles that works really well with the designer saree. Ladies cross 35 years of age can try this hair style to get a matured and very beautiful look. Along with the updos with your back side hair, you can also create front puff in the front side of your hair. This will give you a retro style queen look.
Indian Messy bun bride hairstyle
Most of the hair buns are made very neat. But there are also options where you can make the bun appear messy. Just after tiding your hair in the bun style at the top of your hair, it will be important to create some curly appearance that makes a messy look of the bun. You can also make two of your hair strands falling down from either side of your hair. This can be made by twisting your hair and bringing it back to the same position. You can also attach the hairpins as well as accessories with the messy looking bun.
Messy hair with soft waves on wedding saree
Easy hairstyles for sarees
Look at the lady in white saree with the gorgeous border. The hair style adopted by the lady is very simple yet looks very attractive on her. If you are going to attend any traditional occasion or Puja, this hairstyle will suit the best. You just need to twist some hair of yours forming a very slight raising style at the top middle portion and then make some hair strands dropping down at either side of your hair. You can use some sprays and rollers to create the look displayed in the picture.
Simple half buns with curl for bride
gorgeous bridal hairstyle for wedding saree
Sometimes half curls also look extraordinary with traditional dress that you will be wearing for the particular occasion. This hair style looks very different and elegant on every occasion. But with Indian saree it will look really great. Even the traditional jewelry will go really well with this makeover. If you are constantly wearing a casual and western style with the same type of hair style, this will be a good change for you where you will look really stunning in every occasion. May it be a marriage party or a traditional festival; this hair style will look unique.
Front twist with back bun hairstyle
Back bun up do hairstyle for marriage ceremony
This is a very simple type of hair style that has twists on either side of the hair can be made quite easily. Also, you can make a bun at the back of your hair along with a modern touch. You can either get this beautiful hair style or attend the anniversary party of your friend or can even go an attend an official meeting at your office. This hair style can go well when you are visiting one of your relative's houses after a long time. Even in order to impress your loved one, this hair style will be appropriate.
Mixed puff and braid wedding hairstyle for Indian bride
Simple hairstyles for silk saree
This picture displayed the very stunning Sonam Kapur with her mesmerizing look in black dress. The hair style which she has adopted is a mixture of puff and braids. Some hairs have been twisted at the top of her head in order to create a bump. If you have Bumpits, these can also be used. The braid on the front side looks really different. You can try out this hair style any day in order to compliment your occasion.
Quick short dense curls haristyle
Curly hairstyle for wedding with designer saree
People with straight hair sometimes become really bored in retaining the same type of hair for a longer period of time. They also need some changes and modification of hair. You can try out this different hair style which will totally change your personality. You can use this curling hair irons to get this dense curls all over your hair. Along with this hair style, go for a trendy saree and get a successful outing with your loved one.
Half low bee hive with rest open
Wedding hairstyle for long face bride
Bee hive hair style must be very popular among the ladies who constantly keep on changing their hair style. But, have you ever tried a low bee hive? Yes, you must try this today and get compliments from your friends and relatives in any occasion starting from a birthday party, anniversary, wedding or a festival. You can keep the rest of your hair open wide with some rough curls at the end.
Bee hive hairstyle
bee hive hairstyle for oval faced bride on designer wedding saree
Easy simple hairstyles for silk saree
This is another type of hair style with the bee hives at the top of the head. The matching hair jewelry also looks really stunning with the Indian contemporary hair style. To attend any party where you need to look gorgeous, apply this hair style on your hair to get attention from the invitees of the occasion. The You can also put some stone studded jewelry at the back of your hair.
Back comb with drop tail
Latest hairstyle for long face and designer wedding saree
This gorgeous hair style creates a bump at the front portion of your hair with some twists and curl creation at the back. It looks different as there is no formation of bun, rather the hair with curly nature is dropping down just like a tail. Even if you have think hair, this will add a volume to your hair.
Indian classic bun hairstyle with flowers
Creating bun is quite easy which can also be well reflected in a trendy style. Even if you are wearing something traditional to go with the occasion, a simple bun with flowers will look really stunning. This can be an ultimate hair style which can go best with saree in every occasion.
Retro style with flowers on saree
Top balayage hairstyles for black hair
You must have seen the film heroines in 60 are who have been getting a typical hair style. Today, those hair styles are very well accepted in the fashion industry. When you are attending a party where you have a theme, retro style looks really studding. This hairstyle is also one among the best with sarees.
Amazing creative mess bun hairstyle for Indian wedding
The lady with elegant sari is looking attractive with the messy bun hairstyle with great creativity. Since the hair is silky, getting a bun in the same position is really difficult. Thus, the number of hair clips is used to make it in place. You can get this attached with the contemporary sari and surprise your friends in various occasions.
A clean bun up do with designer hair jewelry
This is a clean hair bun adopted over your hair along with a very attractive hair jewelry placed in the middle portion of the hair bun. The bun is having a roll line appearance that makes a small hole in the middle. A dangle is placed along with the drop shaped hair jewelry which is having a red stone in the middle. Try this different hair styles for women.
Free flowing curl
Long black hairstyles with plum highlights
Women in the wedding outfit are looking very elegant with the dress and makeup along with the hairstyle that she has adopted. Though the hairstyle is very simple yet it can be adopted by ladies willing to look simply gorgeous in all occasions. Even if you are attending a party, this hairstyle will be suitable.
South Indian traditional hairstyle
South Indian people are fond of buns and braids. This is a typical hairstyle that is adopted by many south Indian ladies who are rich in their culture. This looks really great with the traditional sari from that particular region. Along with the buns and braid hair style variety of hair jewelry are also attached to make the hairstyle complete.
Side plaited hairstyle for saree
Zardousi style sari is having a perfect match with the simple hairstyle. The lady brings elegance and perfection with the hairstyle she has adopted. Even if you have a straight hair, it will be easier for you to adopt this hairstyle as the hair styling tool can make your hair slightly curl. The slight plait is also an amazing hair style to be adopted when going for the sari.
Best Indian bridal hairstyles in wedding outfits
beautiful bridal hairstyle for Indian wedding
Best medium length hairstyles with highlights
The hairstyle looks special and casual for wedding occasions for heavy designer sarees. This gorgeous hairstyle gives a different look from regular hairstyles. A wedding is a most beautiful moment in every girl's life and get ready with this stylish hairstyle to look good. Prepare a puffy hairstyle like a crown with height layers. Form a bun and place a duppata on it. This hairstyle gives a different look with a big manga tikka on the forehead.
Updo wedding hairstyle idea for bride
South Indian traditional bridal hairstyle outlook for wedding
The hairstyle you are look is best for Marathi wedding brides. Marathi brides mostly like to wear updo hairstyles. Back brush all your hair. Puff your hair and form an updo bun hairstyle. Decorate this hairstyle with natural fragrant flowers around the bun. Try this hairstyle to get beautiful look. The hairstyle with simple make and jewelry make you look gorgeous.
Classic bun bridal hairstyle for Indian wedding
Round bun hairstyle for Indian bride
The classic bun hairstyle is one of the favorites among brides as its simplicity and instant facelift that is giving the brides. Form a bun with the hair pulled tightly, twisted, and then knotted. These forms a bun that make you look younger. The unobtrusively hair accessories like the Maang tikka shines good with this hairstyle. The hairstyle gives a clean and classic look effortlessly elegant. So, style with a bunch of flowers and hair accessory to one side and soft curls on another side. Style your hair with this bun to give a simple and classic look.
Quick braid wedding hairstyle with flowers for sarees
side braid hair style for long face on wedding saree
Medium length black hairstyles with plum highlights
The hairstyle is the most common seen at weddings and also gives a classic look with braids. The hairstyle has a long string of natural fragrant jasmine flowers running through it. The hairstyle experts can wear this hairstyle. The hairstyle is an ordinary braid, but when it decorated with natural white blossoms makes you look more beautiful.
Best updo Indian wedding traditional hairstyle
Amazing hairstyle with an impressive formal wedding updo hairstyle is as shown in the picture. The beautiful and charming hairstyle with beautiful accessory increases its beauty. Mid part the hair and prepare a top bun with layered bun pinned like an updo bun. Secure the hairstyle with pins. Pin the flower hair accessories to style your hair. Earrings with chains are pinned back under the pin.
Video: Latest bridal hairstyles for wedding sarees Best New Collections 2017 - 2018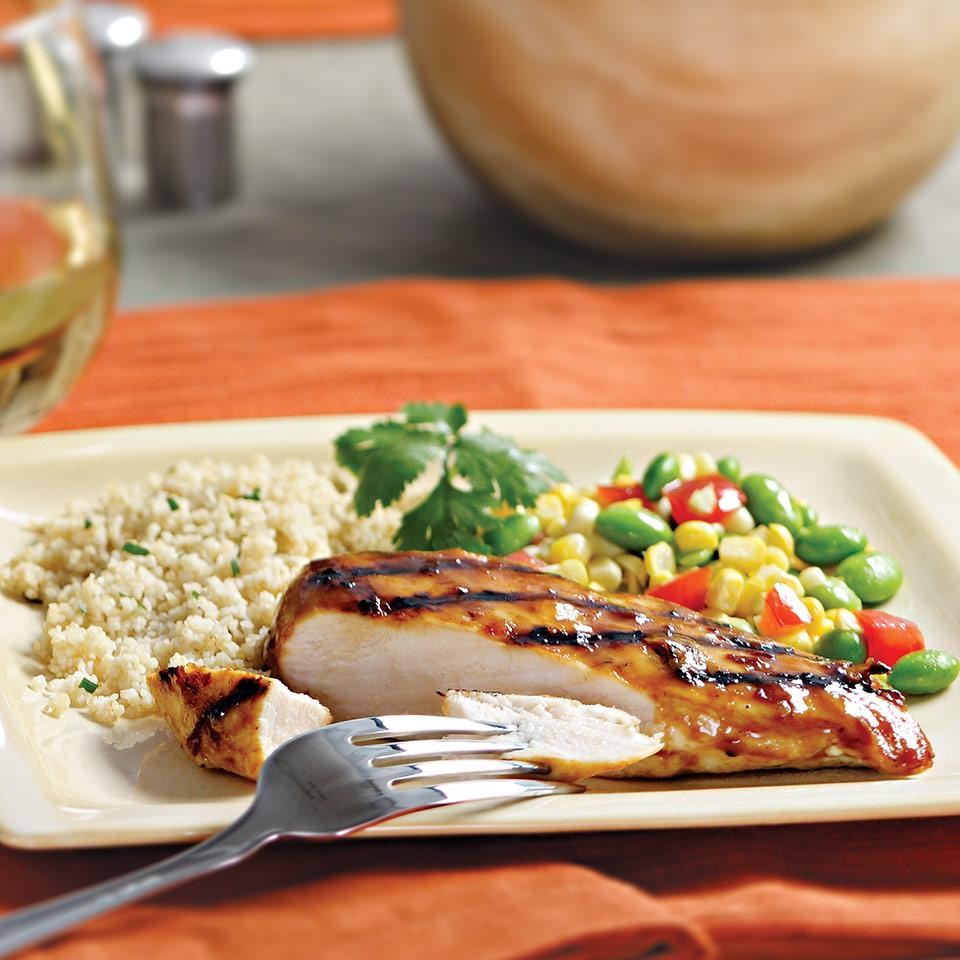 Latest bridal hairstyles for wedding sarees images
2019 year - Latest bridal hairstyles for wedding sarees pictures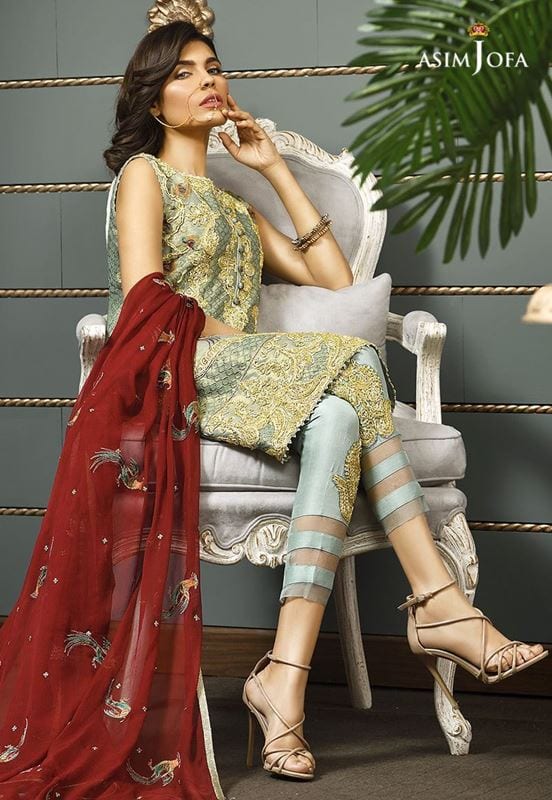 Latest bridal hairstyles for wedding sarees advise photo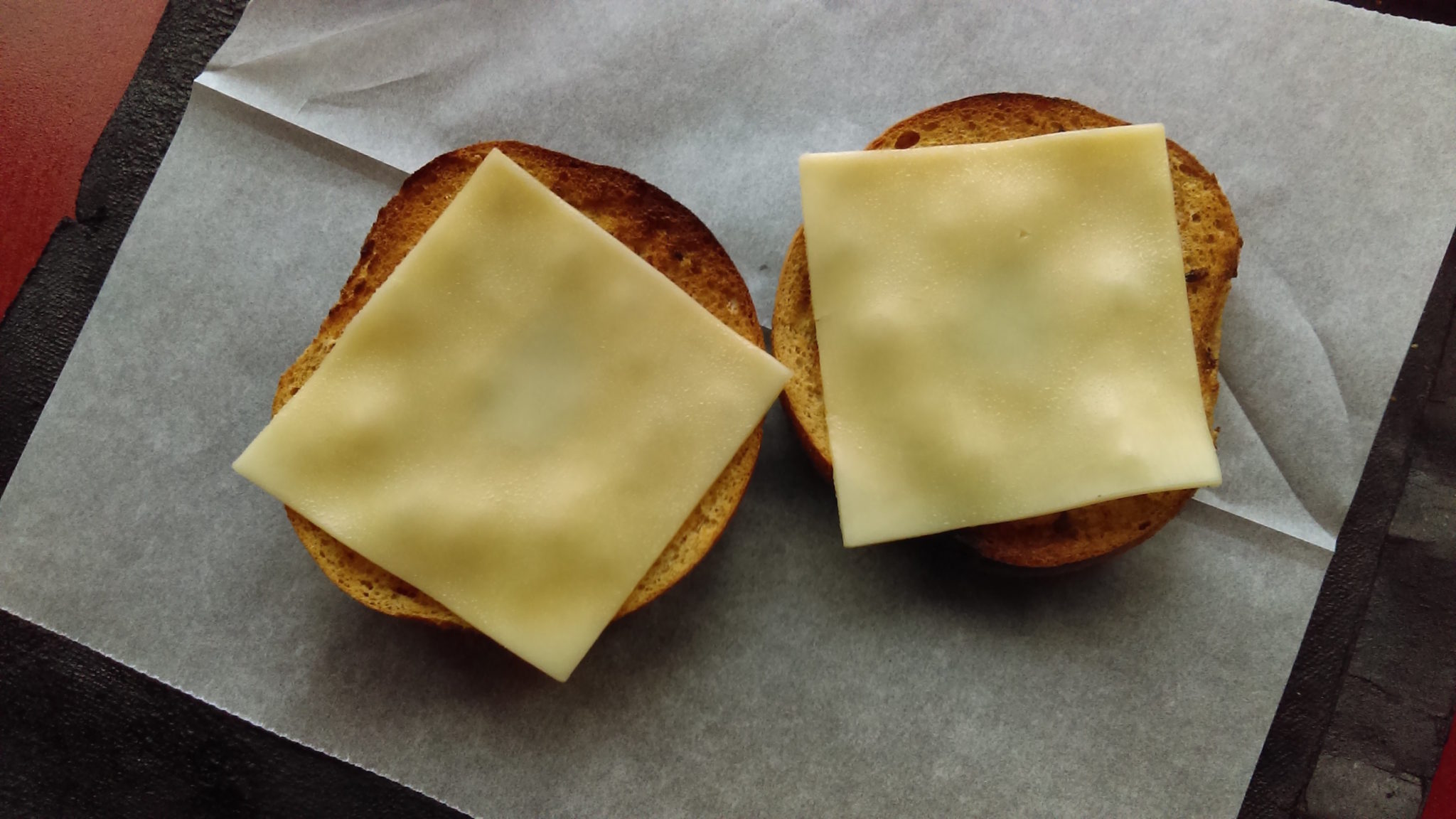 Latest bridal hairstyles for wedding sarees foto
Latest bridal hairstyles for wedding sarees new foto
foto Latest bridal hairstyles for wedding sarees
Watch Latest bridal hairstyles for wedding sarees video
Forum on this topic: Latest bridal hairstyles for wedding sarees, latest-bridal-hairstyles-for-wedding-sarees/ , latest-bridal-hairstyles-for-wedding-sarees/
Related News
How to Protect Your Neck from the Sun
Lime and Coconut Layer Cake Recipe
The 3 Little Girls Who Beat Cancer Recreated Their Viral Photo
Straight Hairstyles for Short Hair: Cute Haircuts
Couple Buys Beautiful Antique Desk, What They Find Inside Will Make Your Heart Swell
Stephen Beer, CIO of Epworth Investment Management, thinks the penny has finally dropped on Brexit for many people
Pulling in the Abdominals
The Best Foundations for Oily Skin
What Is Ear Candling—and Should You Try It
Warmup Tips: How to Use Static and Dynamic Stretching to Become a Better Athlete
New trend: sombre hair colouring
3 Ways to Travel Light
Natalie Portman to Play Supreme Court Justice Ruth Bader Ginsburg in NewMovie
How Swimming Keeps You Young
How to Overcome Being Burned Out
Date: 13.12.2018, 14:30 / Views: 82132
---