DIY Soap bar using Old Bar Soap | Sunny DIY
How to Melt a Soap Bar
Three Methods:
There are so many things you can do with melted soap! It's a great way to save money on liquid hand soaps and other toiletries. By melting down scraps of soap that would otherwise be thrown away, you can make your own cheap hand soap or body wash. With a few simple steps, you can have melted soap to use for any project you have in mind.
Steps
Liquefying Soap Scraps on the Stove
Gather any scraps of old bar soap you can find.These should be equal to a weight of 4 ounces, which is the weight of an average bar of soap. You can also use an entire bar of soap, if you prefer. Any bar soap, whether whole or in pieces or scraps, will work.

Shred the soap using a cheese grater.

A regular, four-sided standing metal cheese grater works perfectly, but a smaller hand-held cheese grater would also do the trick. The idea is to reduce larger pieces into smaller shreds that will be easier to melt.

A citrus zester or a potato peeler could also be used if you don't have a cheese grater on hand.

Heat the soap pieces in a pot with 8-9 cups of water.

In a large saucepan over low to medium heat, heat the soap pieces until melted. If you're planning on making a creamy body wash instead of a liquid hand soap, use less water. The more water you use, the thinner the end product will be.

If you're concerned about reusing your saucepan for cooking and possibly contaminating food with soap ingredients, you might want to designate an old pot just for melting soap, or pick up a cheap, used one at a thrift store.

Remove the soap from the stove.

Let it sit covered for 12-24 hours. The soap will thicken overnight. If the soap is not at the consistency you prefer, you can reheat it and make adjustments as necessary.

If you're still not sure of the consistency, use a whisk or a blender to mix it together further.
Softening Soap in the Microwave
Cut your soap base into cubes and put them into a glass bowl.

Glassware is better than plasticware, as plastic may leech out any fragrance oil in your soap.

If you're planning on making bar soaps as your end project, weigh out the amount of soap in advance so that it matches the mold you'll be using.
If you're unsure of how much your mold holds, fill it with water and then dump it into a measuring cup.
It's best to use ½ to 1 ounce more than what the mold holds.

Cover the glass bowl with plastic wrap and put it in the microwave.

Covering the bowl helps to keep the moisture sealed inside. Heat your soap at 30 second intervals.

It's important not to overheat your soap base as it could ruin the integrity of the soap.

Stir the soap to ensure that it's completely melted.Check for clumps of soap. If you find any, recover the soap and microwave for another 30 seconds.
Melting Soap Using Boiling Water
Use a cheese grater to shred the soap.

You can also use a potato peeler. Reducing large pieces of soap to a smaller size will make it easier to melt.

Alternately, if you have bars of soap, you can cut them into cubes.

Fill a saucepan with water and bring it to a boil.A double boiler works well for this, if you have one. Otherwise, you can use a medium saucepan.

Put the soap shreds or cubes into a glass bowl.

Place the bowl on top of the double boiler or saucepan. The heat from the boiling water will gradually begin to melt the soap.

If you're using goat milk soap, adding 1 tablespoon (14.8 ml) of water for every 2 cups of soap will help the soap scraps or pieces bind to each other.

Stir the soap every few minutes.

Stir frequently enough that the pieces begin to melt into each other. However, stirring too frequently or too hard could cause bubbles. The best thing to do is just stir the soap every couple of minutes or so.

If the soap shreds or pieces are not melting into each other, add 1 additional tablespoon of water at a time, up to 3 teaspoons.]

Remove the soap from the heat when it looks mostly smooth.Note that the soap is unlikely to be completely, perfectly smooth. Some texture is expected.
Video: How To Turn A Soap Bar Into A Liquid In 10 Minutes
How to Melt a Soap Bar images
2019 year - How to Melt a Soap Bar pictures
How to Melt a Soap Bar advise photo
How to Melt a Soap Bar pics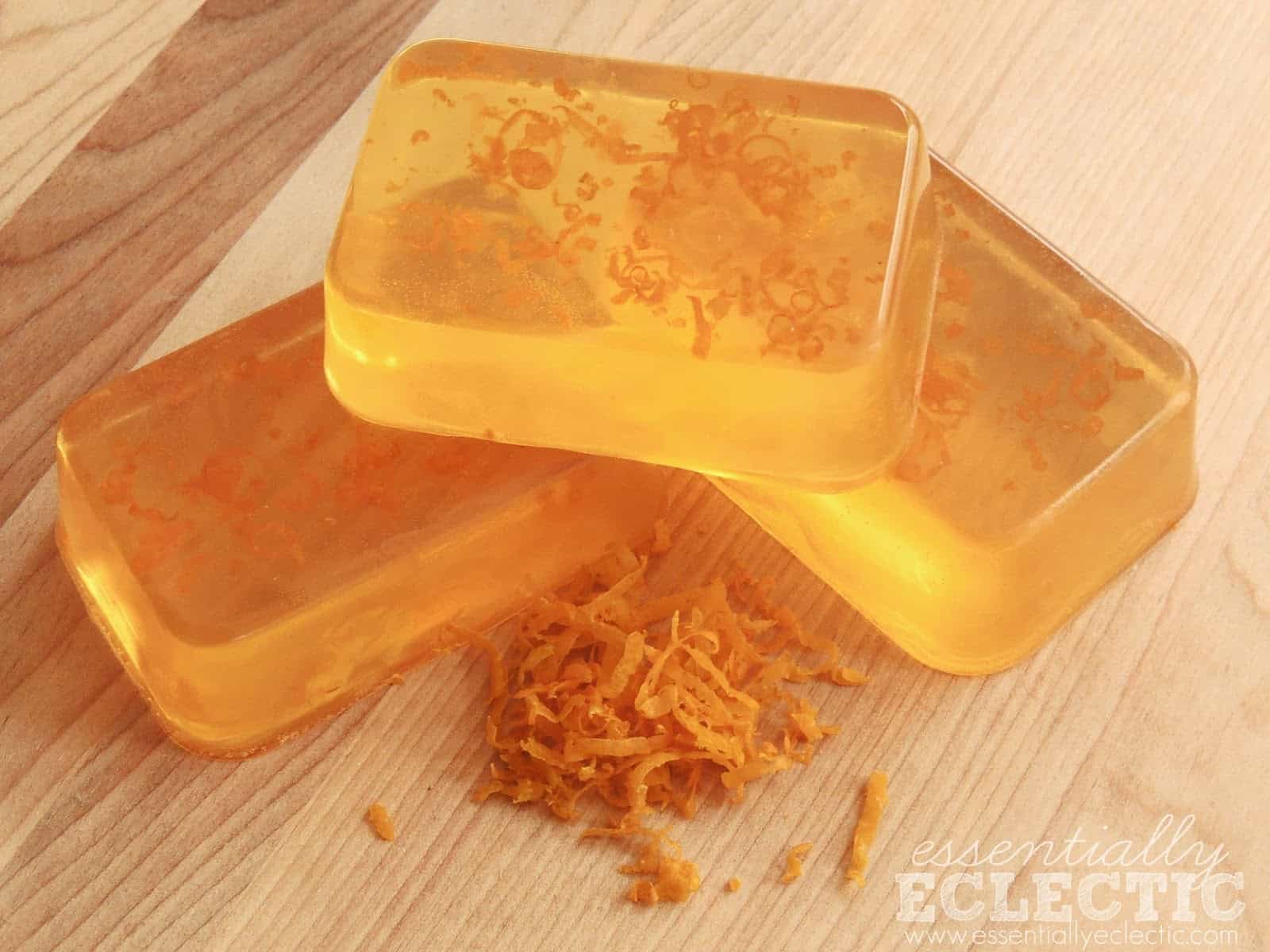 How to Melt a Soap Bar new pictures
pictures How to Melt a Soap Bar
Watch How to Melt a Soap Bar video
Communication on this topic: How to Melt a Soap Bar, how-to-melt-a-soap-bar/ , how-to-melt-a-soap-bar/
Related News
30 Days Of Superfoods: Dark Chocolate For Heart Health
How to Camp Near Joshua Tree National Park
Penicillin G Potassium
How to Write a Letter of Interest for a Promotion
November Is American Diabetes Month
7 Simple Workout Moves for Toned Arms
Who wore it best Kate Moss Vs. Courteney Cox
Pregnancy and Gestational Diabetes
News: Emily Blunt's Secret for Glowing Skin Pat McGrath's New MakeupLine
The Best Sexy Board Games for Couples
20 Outfits With Ombre Shirts For Stylish Ladies
12. Keep Paper Out of Sight
How to Tell if a Home Base Business Opportunity Is a Scam
Date: 14.12.2018, 06:15 / Views: 44563
---