5 Make-Ahead Breakfast Bowls Mon-Fri 🍳 Honeysuckle #buzybeez
How to Make Healthy Breakfasts the Night Before
Three Parts:
Breakfast is an important meal of the day. Studies have shown that those people who eat breakfast regularly have an easier time maintaining a healthy weight and meet their daily nutrient recommendations.However, many people skip breakfast because they're short on time in the morning and find it difficult to prepare a meal before work. Luckily, there are many breakfast meals and recipes that can be prepped the night before or even several days before. This will help you get in a nutritious breakfast on a regular basis.
Steps
Making Nutritious Breakfasts
Make overnight oats.

Overnight oats are a really quick, nutritious and easy way to make oatmeal. Note that these oats are usually served cold, not hot, so the flavor may take you by surprise. Oats are a whole grain that are high in fiber and protein and will keep you feeling satisfied all morning long. They may even help reduce cholesterol.

Mix together 1/2 cup of rolled oats and 1/2 cup of milk in a tupperware or mason jar.
Add in fruit, nuts, seeds, or anything else that you'd like in addition to any sweeteners (honey, maple syrup, agave) or spices. Cover your oats tightly and place in the refrigerator.
The oats will be ready the next morning. You can make a couple of these and keep them in the refrigerator for two or three days.

Try oatmeal in a slow cooker.

If you crave a bowl of warm oatmeal in the morning, but don't want to spend time making it, try making your oatmeal in a slow cooker the night before.

In the bowl of a slow cooker, mix together 1 cup of oats, 3 cups of water or milk and any flavorings or spices you desire.
Set your slow cooker on low and let cook overnight. It will be ready in six to eight hours. Transferred to a tupperware container, the cooked oatmeal will keep for about four to five days in the refrigerator.
When you're ready to serve yourself a steaming hot bowl of oatmeal in the morning, add a splash of milk if desired and top with fruit, nuts or sweetener (honey, agave nectar, blackstrap molasses or stevia) if you'd like.

Prep yogurt and fruit parfaits.

A super simple, super quick breakfast to make in advance is yogurt and fruit parfaits. These are high in protein, calcium, fiber, B vitamins, potassium, and magnesium, and antioxidants from the yogurt and fruit.

Choose between either Greek or plain yogurt. Both will work in this recipe; however, Greek yogurt has a significantly higher protein content.Look for natural yogurt without added flavoring, as these can be full of sugar.
In a tupperware or mason jar, spoon in a 1/2 cup of yogurt. On top of the yogurt, place 1/4 cup of cut up fruit (your favorite fruit).
Repeat the first step so you have two layers of yogurt and two layers of fruit.
You may also want to season your yogurt or fruit with honey, cinnamon or even add in a sprinkling of whole grain granola or nuts.
Store your yogurt parfait in the refrigerator sealed. These will stay fresh for at least one week.

Assemble egg sandwiches.

Eggs are a great food to have for breakfast. They're high in protein, health fats and many minerals. When combined with a whole grain English muffin and cheese, you get extra protein and fiber.Make egg sandwiches in advance and freeze or keep a few in the refrigerator, so all you need to do in the morning is heat and serve.

Start by toasting your English muffins. You can toast one or as many as you'd like.
In a small bowl, scramble your eggs. Use one egg for every English muffin you toasted. Scramble in a small frying pan for a few minutes or until cooked.
Layer one slice of your favorite cheese on one half of your English muffin. Top with one scrambled egg. Repeat if you're making multiple sandwiches.
Allow each egg sandwich to cool to room temperature. Then wrap in plastic wrap to put in the refrigerator. Add a layer of aluminum foil on top if you're planning on freezing them.
You can also swap out your English muffin for an 8" whole wheat tortilla. Wrap all the fillings inside the tortilla, roll, and wrap in plastic wrap. Keep in the refrigerator and heat the next morning.

Slice up ingredients for a smoothie.

If you're not into eating a big breakfast or are not a fan of typical breakfast foods, you may want to make yourself a smoothie instead. You can mix milk, yogurt, fruit and vegetables together for a nutrient-packed breakfast.

The night before, measure out 1/2 cup of liquid (milk, soy milk or even water) and place in the jar of the blender.
Add in 1/2 cup of your favorite yogurt — this could be Greek or plain yogurt (but look for a variety that is low in sugar).
Also add in 1/2 cup of sliced fruit or 1/2 cup of frozen fruit. If you want to add vegetables — like spinach — you can also throw this in as well.
Cover the blender jar with the lid and place in the refrigerator. The next morning, put the blender together and puree until your smoothie is ready to drink.

Make chia seed pudding.

Chia seeds are unique in that when mixed with a liquid and allowed to sit for a few hours, they congeal and make a pudding-like consistency. In addition, chia seeds are high in protein and fiber and make a great breakfast food.

In a small tupperware or mason jar, mix together 4 tablespoons of chia seeds with 1 cup of milk, soy milk or almond milk.
Also consider adding in a tablespoon of sweetener like honey, maple syrup or agave syrup.
You can also add in 1/2 cup of sliced fruit or flavorings and spices to give your chia seed pudding more flavor.
Cover tightly with a lid and refrigerate overnight. The pudding will set up in a few hours. You can eat this the next morning or save it for another breakfast during the week.
Storing Your Meals Safely
Get the right type of storage containers.

You'll also need to make sure that you have the appropriate types of storage containers. If you're preparing any type of meal in advance, you'll need to figure out how you're planning to store it safely.

Tupperware containers are a great tool when you're making meals in advance. Most keep foods fresh in the refrigerator and many are also freezer and microwave safe.
Mason jars are a more artistic and unique way to store food. The screw-on lids provide an airtight seal. This is great for items like yogurt, oatmeal or cottage cheese.
Aluminum foil or plastic wrap can help keep foods fresh in the refrigerator. They're not airtight and can leak so make sure to only use these on solid foods-like an egg sandwich.

Choose between the refrigerator and freezer.

It's nice to be able to pull out a nutritious breakfast right from the fridge; however, you can't store pre-cooked food for days on end. Choose the best option for your meal storage-refrigerator or freezer.

Many breakfasts that you'll make might be for the next morning; however, some recipes allow you to make multiple servings that can last you all week. Only make enough servings to last you for about five breakfasts. If you make more you'll need to freeze it.
Only freeze items like egg sandwiches, chia seed puddings, smoothies (blend the frozen smoothie to make smooth again), or oatmeal. Items like yogurt won't freeze well.
If you're choosing to store foods in the refrigerator, store them above any raw meat or seafood. All cooked foods should be stored near the top of the refrigerator where liquids or juices from raw foods cannot contaminate them.

Pack your breakfast safely.

If you're short on time in the morning, even for a quick reheat in the microwave, consider bringing your breakfast to your office instead.

Keep your meal cool during transportation to work. This is especially important if you have a fairly long commute. You do not want your food getting too warm — this increases the risk that harmful bacteria will grow.
Use an insulated lunch bag to pack your breakfast. Place a freezer pack or frozen water bottle in your lunch bag to keep your breakfast cold prior to getting to your office.
If you're bringing a liquid to work — like milk for your cereal — consider putting the liquid in a thermos to keep it at the appropriate temperature. Only juices, milk, non-dairy milk or smoothies need to be kept cold.
Saving Time with Set Up
Write up a grocery list and stock your kitchen.

If you're planning on making breakfast in advance, you need to make sure you have everything you need in your kitchen to prepare your recipes.

To help you with your grocery list, write up your breakfast meal plan. Write down the breakfasts that you want to make in advance so you can see what ingredients you need to complete the recipes.
Also set aside some time to write up your grocery list. Look at your meal plan and write up your list based on the foods that you need.

Make sure you have the right tools.

As with any recipe, you need to make sure you have the right cooking utensils or tools to make the recipe. Luckily, breakfast meals are usually pretty simple and require only minimum equipment.

A small sauté or frying pan will be great for small tasks like scrambling eggs.
A toaster will help give a warm crunch to items like bread or English muffins.
Consider purchasing or using a slow cooker or crock pot. You can make items like oatmeal the night before and have a hot breakfast ready the next morning.

Set up your "mise en place."

Mise en place is a French cooking term meaning "set in place." For quick and efficient cooking, it's important to set up everything you need — both ingredients and equipment — so that you can make your breakfast meals with ease.

Start by preparing one breakfast recipe or meal. It's difficult to try to assemble multiple different recipes all at once.
Get out all the ingredients that you'll need. For example, if you're making oatmeal with apples, lay out the oatmeal, apples, milk, etc.
Also get all your equipment out that you'll need to make your breakfast. You might want to get out your slow cooker and wooden spoon to make oatmeal overnight.
Community Q&A
Unanswered Questions
How to get rid of dry peeling skin
Ask a Question
200 characters left
Include your email address to get a message when this question is answered.
Breakfast is an especially important meal. Preparing your morning meal at night can help ensure you eat each and every morning.
If you're not used to eating breakfast in the morning, eating regularly may take some practice and getting used to.
Your breakfast doesn't need to be anything fancy. Even a piece of fruit and 100% whole grain granola bar are appropriate on the fly.
Video: 5 Healthy Make-Ahead Breakfasts | EASY + VEGAN
How to Make Healthy Breakfasts the Night Before images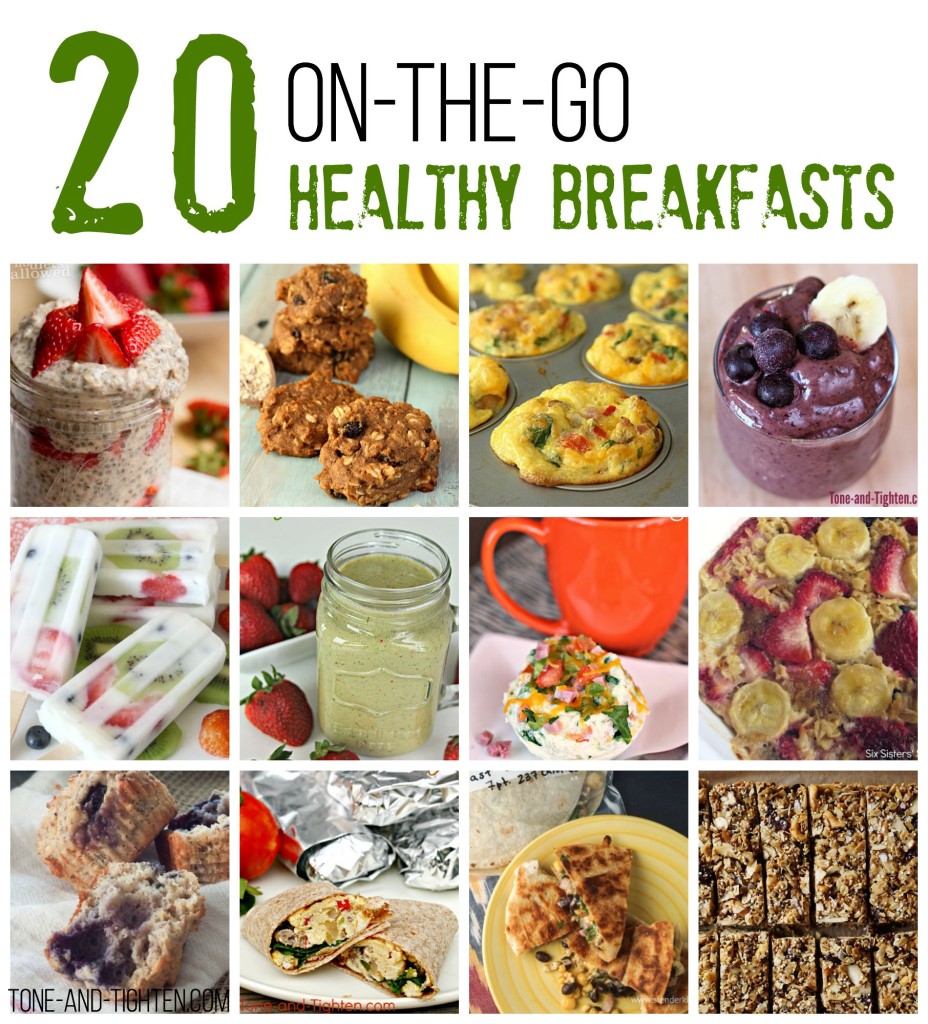 2019 year - How to Make Healthy Breakfasts the Night Before pictures
How to Make Healthy Breakfasts the Night Before forecasting photo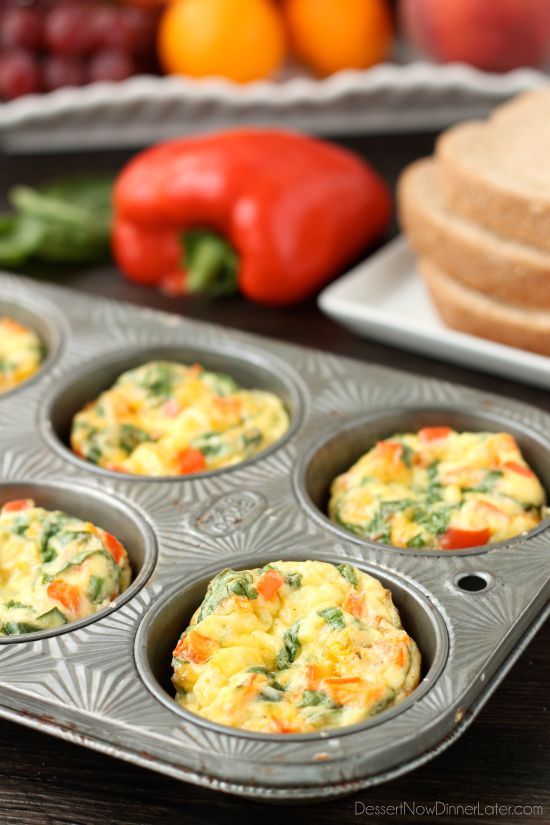 How to Make Healthy Breakfasts the Night Before photo
How to Make Healthy Breakfasts the Night Before new images
pictures How to Make Healthy Breakfasts the Night Before
Watch How to Make Healthy Breakfasts the Night Before video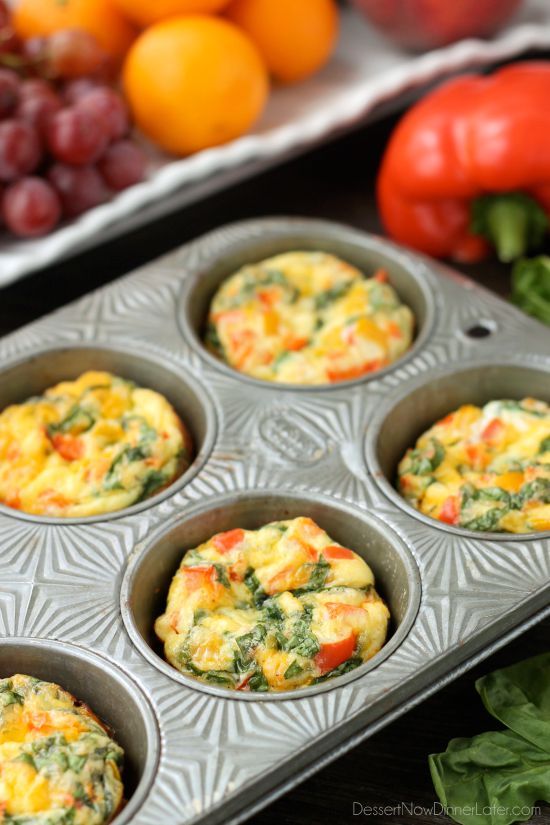 Communication on this topic: How to Make Healthy Breakfasts the Night , how-to-make-healthy-breakfasts-the-night/ , how-to-make-healthy-breakfasts-the-night/
Related News
What Your Dreams Are Really Trying to Tell You
Science Discovers a Plus to Getting Pregnant Later In Life
Chicken With Turmeric and Fennel: A 30-Minute Weeknight Dinner
Do we really need to use protein shakes
How to Press Tofu
Woman Requests Cutest Pizza Delivery Boy After No One Comes to Her Birthday Party
Blumarine Art Deco Capsule Collection 2013
How to Get Rid of First Day of School Jitters
17 Cutest Short Haircuts for Girls in 2019
Corlanor Reviews
How to Tell Your Ex You Dont Want to Be Friends
7 Components of a Balanced Diet
Men's Summer Business Wardrobe Updates
Date: 07.12.2018, 01:21 / Views: 74543
---