How to Preserve a Sand Dollar - DIY
How to Clean Sand Dollars
Three Methods:
If you have gathered sand dollars at the beach, you may need to clean them before you paint them or display them. Sand dollars will dry out naturally in the sun. You can rinse them in fresh water to remove any sand or debris, and you can soak them in a bleach solution to speed up the whitening process. Don't collect living sand dollars: not only is it inhumane, but it's illegal in many areas.
Steps
Collecting Sand Dollars
Don't collect living sand dollars.

It's considered inhumane to kill sand dollars for the express purpose of drying them out and using them as decoration. If everyone did this, the population could suffer dramatically, and eventually no one would be able to collect sand dollar shells at all.

Don't collect sand dollars straight from the ocean. Sand dollars, which are related to starfish and sea urchins, burrow beneath the sand of the seafloor to protect themselves from predators and debris. If you dig up a sand dollar underwater, there's a good chance that it's alive.
Turn the sand dollar over and look for tiny, centipede-like feet or hairs on its bottom side. Gently brush the feet with your finger. If they move, the sand dollar is alive, and you should gently place it back into the water. If not, then feel free to take the sand dollar home.
If a sand dollar is moist or solid in your hand, there's a good chance that it's alive or recently deceased, even if you found it washed up on the beach. Exercise your best judgement, and consider returning a sand dollar to the sea if you aren't sure.

Collect the dried-out exoskeletons that wash up on the beach.

The relative rarity of washed-up sand dollars can make their discovery even more meaningful--and you will know that you aren't capturing and killing a live animal.

In many states, it's illegal to collect living sand dollars, and you may face a fine if you're caught in the act.If you're not sure about the law--or if you care about preserving fragile littoral ecosystems--don't take sand dollars directly from the ocean.
Many beaches and coastal authorities restrict the number of sand dollars that you can harvest in one go. Research local beach-combing rules and restrictions before you set out for the day.
Cleaning and Drying Sand Dollars
Be gentle when cleaning sand dollars.

These brittle, fragile exoskeletons can easily break apart if they're handled too roughly.

Don't scrub sand dollars too vigorously. If you do scrub a sand dollar, make sure that you don't push too hard on the shell.
Don't soak sand dollars in chemical solvents--such as bleach or acids--for too long. The solvent can contribute to the decay of the already-fragile object. Get it clean, but don't dissolve it.

Remove decaying tissue.

If the sand dollar has recently washed ashore, you may encounter the soft tissue of the deceased animal. You can let the shell dry naturally in the sun, you can bury it in the ground to let the bugs eat the tissue, or you can remove the tissue by hand.

If there is an odor--salty and musky, like decaying seaweed--about the shell, there may be decaying tissue within.
Leave the sand dollar outside in the sun for a few weeks, and the remaining tissue will naturally decay and disappear. The exoskeleton will begin to bleach, lightly, and harden in the sun. When the sand dollar looks like a shell--relatively smooth, free of tissue--it is ready to use.
Consider burying the sand dollar in the earth of your yard or garden. Anything more than a few inches deep will do. Within a week or two, worms and other detritivores in the soil will consume the dead tissue and leave your sand dollar picked clean. Be sure to mark the burial site with a distinctive stone or a stake so that you don't forget. Be careful not to crush the sand dollar when you're burying it or digging it up.
You can remove the tissue with a sharp penknife. Be aware that the tissue has grown into the exoskeleton, and it may be difficult to remove every last bit. If you use a knife, be careful not to cut yourself or scar the surface of the sand dollar. Even if you remove the tissue by hand, you may want to allow the exoskeleton a few days to dry.

Rinse the sand dollar.

Soak the shell thoroughly in clean, fresh water to remove any sand or debris that is stuck to them.

Fill a bowl or bucket with fresh water. Soak the sand dollar until the water becomes brown and murky. Replace the water in the bowl with fresh, clear water, and continue to soak the sand dollar until the water is murky again. Repeat this process until the water remains clear.
If the exoskeleton is particularly gunky, you can mix the water with a few squirts of dish soap for a slightly stronger cleaning agent. If you're pressed for time, you can continually and carefully flush the sand dollars with water until they're clear of sand.
Consider using a stiff, bristled brush to remove any clinging sand from shell fissures, cracks, and crevices. Be very gentle--sand dollars are fragile, and they may not stand up to a vigorous brushing.
When your sand dollars are clear of sand, place them in the sun for a few hours to dry.

Remove tar from sand dollars.

Some beaches are known for the sticky black tar that washes ashore, coating the rocks and the sand and the feet of anyone who treads there. If your sand dollar is coated with tar, it may not come clean with a water rinse.

Chip off any significant tar coating with a sharp piece of metal--a paint scraper will do, or a knife. Be careful not to cut yourself, and be careful not to scratch or break the sand dollar.It is best to avoid using force with sand dollars, given their fragility.
Use baby oil. Squirt a dollop of baby oil onto the sand dollar and rub it carefully into the tar. If you don't want to get tar on your fingers, use a tissue or the corner of an old dish towel. Gently rub the tar until the baby oil begins to dissolve it. Within a few minutes, you should be able to remove most of the tar from the sand dollar.
Consider using any of the following tar softeners: Eucalyptus oil, lard, margarine, mineral oil, olive oil, peanut butter, petroleum jelly, suntan lotion, or vegetable oil. Consider adding these softeners to the bowl of water when you soak your sand dollars, and consider soaking the tar-covered shells in a bowl of pure tar softener.
Bleaching and Preserving Sand Dollars
Soak the sand dollars in a bleach solution.

If you'd like your sand dollars to be whiter, or you're having trouble cleaning them with water alone, you may consider using bleach. Mix equal amounts of bleach and water. and gently place your sand dollars into the solution.

If you're cleaning a number of sand dollars, fill a baking tray with the bleach-and-water solution. This will allow you to spread a number of sand dollars evenly over a broad surface. Make sure that there's enough solution in the tray to cover the entire sand dollar.You can also use a bowl, a bucket, or a Tupperware container.
If you're only cleaning one sand dollar, find a small bowl, lid, or other container. You won't need much bleach to get the intended effect.
Be careful not to soak the sand dollars in bleach for too long: the shell will begin to soften and disintegrate if it's left in too strong of a solution. If you want to soak the shells for a longer period, reduce the bleach concentration.
Be careful when handling bleach. Don't get bleach in your eyes, and don't swallow the solution. Wash your hands with soap after any contact with bleach.

Rinse after bleaching.

Move the sand dollars from the bleach solution into a bowl or tray of fresh water.

The bleach may continue to disintegrate the shell even after you've removed the sand dollar from the solution. Rinse the bleached shell thoroughly in fresh water to neutralize the bleach solution and remove any remaining dirt.
When you're sure that the sand dollar is clean, leave it out to dry. Within a few hours it should be ready to decorate, display, or store as a keepsake. Sand dollars will harden over time, but you should continue to handle them carefully.

Consider hardening the sand dollar with glue.

This may come in handy if you plan to use if for craft projects, or if you want to display it without worrying about breaking it.

Mix together equal portions of water and white craft glue. Use a sponge brush or a paintbrush to completely cover the sand dollar with the mixture. Let the shell dry, and the glue solution will harden like a glaze.
Sand dollars will harden naturally, over time, the drier they become. Bear in mind that thicker glue mixtures may conceal some of the natural texture of the shell.
Once your sand dollar is hardened and dried, it's ready to use or display. You can paint or decorate your sand dollars, give them as gifts, or display them as they are.
Community Q&A
Question

How long do you put the dead sand dollars in bleach?

While bleach often is used as a disinfectant, using it on seashells, sand dollars or other aquatic collectibles often changes the natural color of the shell.

Question

How do you remove items that get stuck on sand dollars?

First, place the shells in a saucepan and cover them completely with warm water. Then, bring the water slowly to a boil and let it boil for five minutes. The boiling action will either remove or loosen and any material still on the shell. Just remember not to put the shell into water that is already boiling — it may crack the shell.

Question

Can I apply hairspray to keep it from breaking?

wikiHow Contributor

Community Answer

No. Use a clear aerosol or "paint on" lacquer. Minwax makes a good one you should be able to find in most hardware or woodworking stores. Be careful that it is clear, not tinted.
Unanswered Questions
How do I get the sand out of the INSIDE of the shell?

What is the best method for preservation if you desire the brown color instead of bleached white? Does boiling water decrease their natural coloring?

Can I add a bowl of dirt with the sand dollars in my garden and bury them all together?

How do I clean sand and other fish droppings from INSIDE the sand dollar?
Ask a Question
200 characters left
Include your email address to get a message when this question is answered.
Handle sand dollars carefully, especially smaller ones, as they are easily chipped or broken. Try not to drop sand dollars or handle them roughly.
Most sand dollars are found along the seashore. Alive, they burrow into the soft sand of the seafloor. Dead or dying, they wash up onto the beach and dry out in the sun.
It is illegal to harvest living sand dollars in some jurisdictions. Do your research and be humane.
Video: Sand Dollars Collecting & Preservation Tips
How to Clean Sand Dollars images
2019 year - How to Clean Sand Dollars pictures
How to Clean Sand Dollars recommend photo
How to Clean Sand Dollars picture
How to Clean Sand Dollars new pictures
pics How to Clean Sand Dollars
Watch How to Clean Sand Dollars video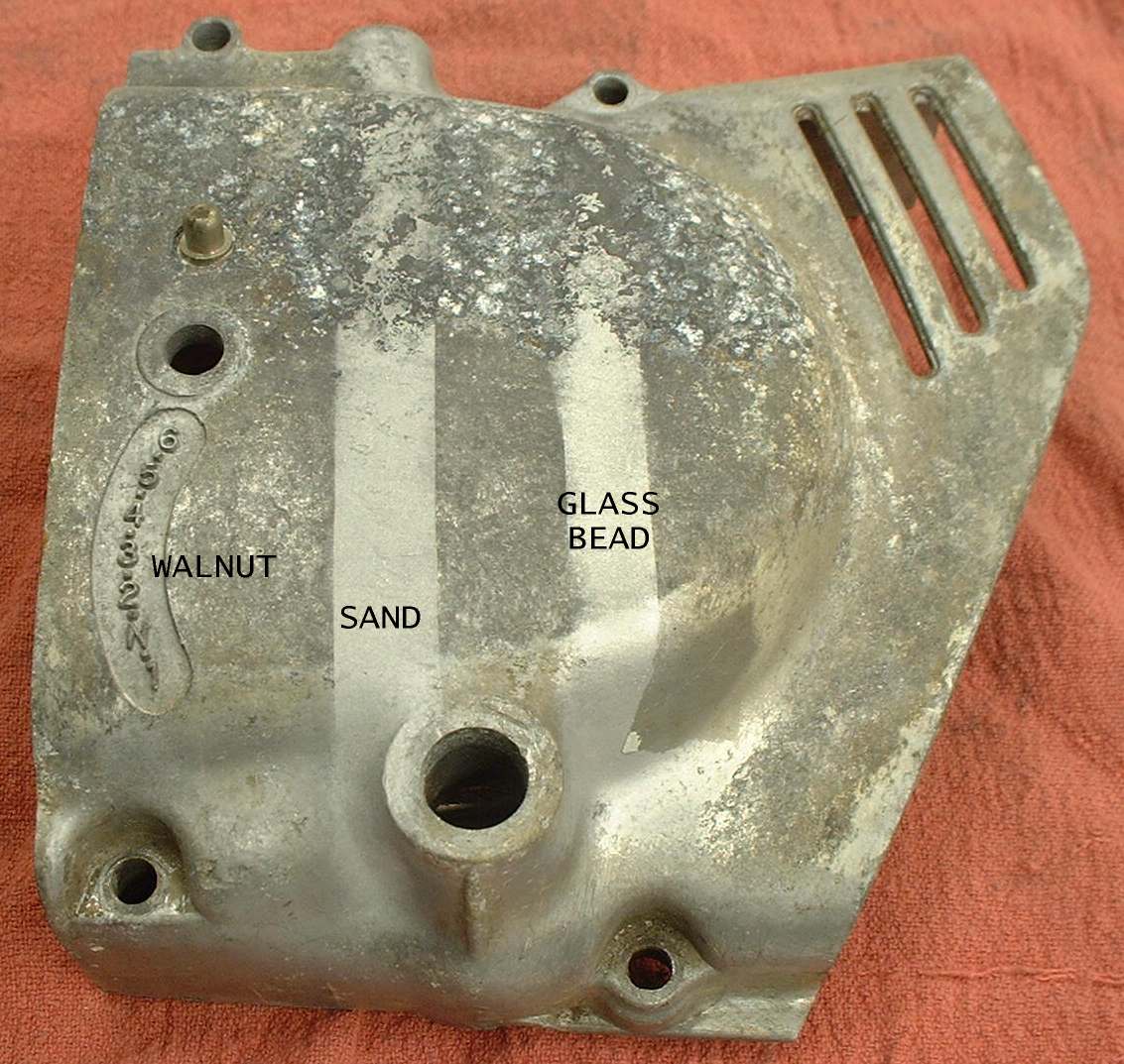 Communication on this topic: How to Clean Sand Dollars, how-to-clean-sand-dollars/ , how-to-clean-sand-dollars/
Related News
How to treat dry skin bottom of your feet and in your palms
How to Make a Guy Laugh
These Tweets Prove the Number on the Scale Is Just That—a Number
How to Make Pie Crust Letters
12 lovely things George Clooney has said about Amal Clooney
Everything you need to know about Anthony Vaccarello's Saint Laurent debut
23 Halloween Costume Ideas for Teens
Anthony Mychal
How to Get Silky Hair if You Are a Guy
Stay Warm and Cozy this Winter in a Sweater Dress
Date: 05.12.2018, 02:18 / Views: 42395
---