Strength Training for Distance Runners (5K, 10K, Marathon) | Should You Lift Weights?
Can you lift your way to long-distance glory?
If I told you the secret to running a sub three-hour marathon didn't rely on running at all – that the key lay in split squats, chin-ups and dumbbell chest presses – you'd probably think I was mad.
But that's the principle at the heart of my twelve-week training plan for the Virgin London Marathon 2014, where I'm on a mission to break three hours on April 13.
Rather than spending all my training time lacing up and logging miles, I'll be shifting some of the focus to hitting the gym and building muscle.
There are, of course, hundreds of marathon training plans out there, from the Hansons' method of running innumerable marathon-paced miles to Pfitzinger's high mileage approach. But until now, despite having breasted the tape after 26.2 miles over 10 times, I've never followed a prescribed marathon training plan.
For me it's always been a haphazard mix of fast-paced midweek six-eight milers combined with the obligatory long, slow Sunday plods. Last year I threw in some hills for good measure.
One thing's for sure, though, I've never set foot in a gym with any intention other than pounding out miles on the treadmill. The weights section is alien territory.
That's about to change. My coaching team, the London-based endurance experts Fit.as, have given me a new approach that combines detailed body analysis – like metabolic and VO2 tests to understand my energy use – with a training plan anchored by the principle that to go faster, you've got to be stronger as well as leaner.
So, the first phase of my 12-week training plan is all about building solid foundations. The kind that will deliver power over 26.2 miles, improve my running efficiency through better form and turn me into a lean, mean, fat-burning machine.
Getting stronger
At the start of my training three weeks ago I weighed just under 86kg. Despite my ultra running exploits I had a midriff that would kindly be described as 'wobbly'. I'm fairly stocky but you certainly wouldn't call me muscular.
Over the last 21 days I've been doing four hour-long sessions of strength training, split between upper and lower body work on different days. I've also been doing five running sessions. Do the maths and you'll soon realise that requires double training on four days. It's been tough. A typical lower body workout includes a mixture of Poliquin step ups, cable split squats, leg curls, calf raises and leg presses.
For someone who's new to this world, it's been fairly daunting. The 6am early starts are one thing, but being thrown into the world of serious lifters before dawn – not to mention learning the techniques, trying to find a rhythm and coping with being a weakling – has made me feel completely out of my depth. The temptation to drop the barbell and flee to the comfort of the treadmill has been overwhelming.
But I've stuck to it. And I'm starting to see results. I currently weigh in at a more svelte 79.8kg with a lower body fat percentage to boot.
From not being able to do a single chin-up, I can now do three. I'm increasing the weights for each exercise too.
Eating better
But this isn't all down to hard work in the gym. I've been putting in the hours in the kitchen and supermarket, too, following a very careful diet. I'm loosely eating a gluten-free Paleo diet, cutting out grain-based foods, sugar, dairy, legumes and alcohol (aside from the odd glass of wine), and adopting lean meat and veg as my new best friends.
Sounds horrible, right? I thought the same, but it's been a revelation. Rather than restricting my meals it's brought in huge variety. I'm trying new things, eating four times a day and really enjoying my food. The only thing I really miss is crunch. There's little that delivers that texture like crisps or a round of poppadoms.
Going faster?
But the real benefit is how I've felt on my runs. My cardio training sessions have varied in distance from 4km to 28km, all run at very specific heart rates and each focussing on one of three goals: recovery, endurance base training or aerobic capacity training.
I've increasingly felt light, more upright and with a form that's much more refined. This may well be a placebo effect, we won't really know until I take on a pace-testing run later in February, but my confidence is certainly growing –and that's key to pulling off a personal best.
Kieran Alger is running the Virgin London Marathon 2014 with Adidas.
Video: Tom Walker - Leave a Light On (Official Video)
Can you lift your way to long-distance glory images
2019 year - Can you lift your way to long-distance glory pictures
Can you lift your way to long-distance glory recommendations photo
Can you lift your way to long-distance glory pics
Can you lift your way to long-distance glory new pictures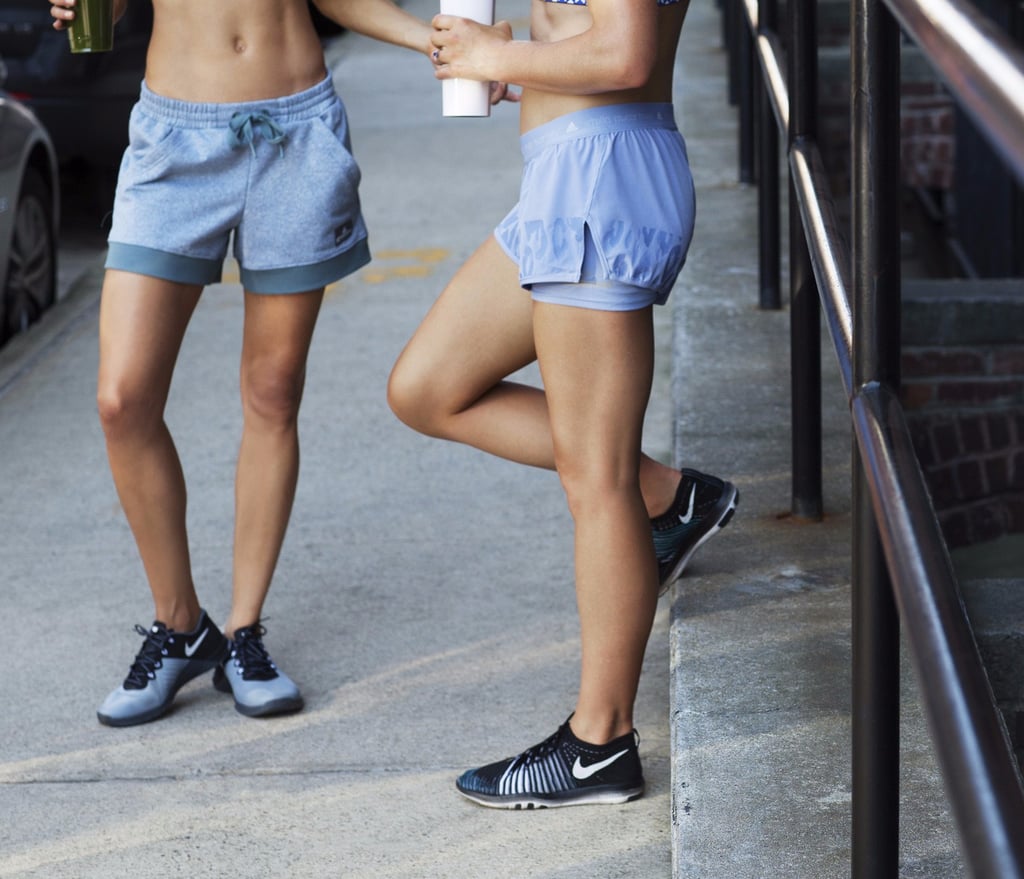 foto Can you lift your way to long-distance glory
Watch Can you lift your way to long-distance glory video
Forum on this topic: Can you lift your way to long-distance , can-you-lift-your-way-to-long-distance/ , can-you-lift-your-way-to-long-distance/
Related News
Emilia Wickstead Pre-Fall 2019 Collection
Bacterial Vaginosis, Infertility and Pregnancy
The Best and Worst Foods for Bad Moods
The New Bag Brand Is Celeb-Approved and 60 Cheaper Than Most It Bags
How to Add UIBs to a wikiHow Page
Estradiol-Norethindrone Reviews
How to Stay Calm During Sandy
The 30 Most Iconic Swimsuit Moments of AllTime
Harvard scientists: Interstellar Oumuamua object may be alien probe
How to Organize Your Car Trunk
Passion Fruit Cheesecake Recipe
This hack might be better than rice at saving your phone if it gets wet
Kylie Jenner is zwanger van Travis Scott
How to prepare natural homemade face packs, face mask for skin whitening
Are Whole Grains Good for Weight Loss
Date: 17.12.2018, 06:21 / Views: 65474
---