10 Signs You're an Old Soul
6 Signs You're An Old Soul
You started hearing about it when you were a kid.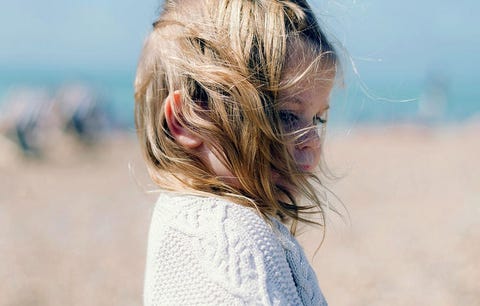 From the time you could understand human speech, you overheard adults describing you as an old soul. Sometimes this was a compliment, meaning that you were mature for your age and grasped concepts that should have been years out of reach. But sometimes it was an explanation for why you were driving the genuine old folks crazy.
Think of it from your parents' perspective: It's hard to get away with much when your preternaturally perceptive child is questioning your every move, like a 2-foot-tall adult with no grownup responsibilities to distract her from the pursuit of truth (this is what it's like to raise a highly sensitive child). It's a lot like living with Yoda (remember that Yoda lived alone, probably for a reason).
Advertisement - Continue Reading Below
Advertisement - Continue Reading Below
But you didn't much like being a child.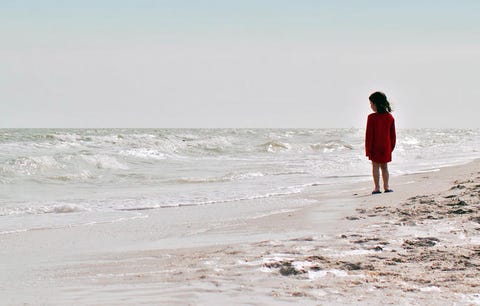 Danielle Macinnes/Unsplash
"I feel like the Beach Boys' 'I Just Wasn't Made for These Times' is an anthem," says comedian Sue Funke. "It's like I've always been a little more life-wise than everyone due to my older parents and siblings."
Adults may have found you unsettling, but kids were certain you were a weirdo—and they probably let you know about it. Kids are cliquish, even more so than adults. If you often felt a little ahead of your peer group in some ways and a little behind in others, this will sound familiar.
The good news is that feeling like an outsider isn't necessarily a lifelong affliction. For one thing, by the time you're an adult, you're usually more comfortable being who you are. It's also easier to find likeminded souls when your social life isn't predetermined by school. As an adult, you have the freedom to move to a new town, take a different job, even train for an entirely different career. Even the Internet is helpful in this regard—you can always find someone who likes what you like, even if what you like is "weird."
MORE:Why Some Kids Are More Spiritual Than Others
Advertisement - Continue Reading Below
Advertisement - Continue Reading Below
You can see things from other people's point of view.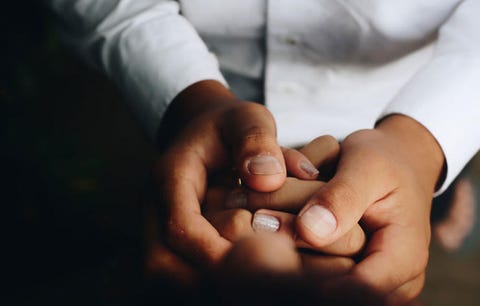 Old souls know that there's always more than one way to look at something, and they can put themselves in someone else's shoes. That doesn't mean you always agree with the person you're talking to—but you do find it easy to understand their perspective. This ability to see both sides of an issue makes old souls fair-minded—rather than just going with their gut, they make decisions based on carefully accumulated facts and opinion. The downside? Old souls often appear uncommitted to their own point of view.
If people accuse you of being changeable, just keep in mind that what you are is rare. Not everyone will see what you offer, but your ability to see others' perspective benefits everyone.
MORE:5 Perks Of Being A Highly Sensitive Person
Advertisement - Continue Reading Below
Advertisement - Continue Reading Below
You're OK spending time alone.
Old souls come in every personality type, from wildly extroverted to deeply introverted and shy. But one thing they all have in common is that they're good company for themselves, even if they also enjoy the company of others. "I almost always prefer time to myself than packing my calendar with social events," says Rachel D., a project manager at a digital agency. "Some of my favorite activities are going for a stroll, people watching, going to a concert/coffee/meal alone."
Here's why old souls feel comfortable in solitude: In addition to perspective and empathy, old souls tend to have pretty decent imaginations. If you've always been good at entertaining yourself, whether you're a bookworm or an artist or an enthusiastic collector, you already know what we're talking about.
MORE:9 Ways To Survive The Holidays Alone
Advertisement - Continue Reading Below
Advertisement - Continue Reading Below
You focus more on what connects people than divides them.
One reason old souls are so good at seeing multiple points of view is they understand that people have a lot more in common than they realize. While most see the differences between individuals and groups, old souls see the points of connection. If this describes you, you're probably used to being the peacemaker among your family, friends, and colleagues. Again, that's not because you lack opinions, but rather that you see what's truly important: the things that bring us together.
MORE:10 Instant Mood-Boosting Foods
Advertisement - Continue Reading Below
Advertisement - Continue Reading Below
You're always on the lookout for your kindred spirits.
Video: 6 Signs That Your Child Is An Old Soul
6 Signs Youre An Old Soul images
2019 year - 6 Signs Youre An Old Soul pictures
6 Signs Youre An Old Soul recommendations photo
6 Signs Youre An Old Soul picture
6 Signs Youre An Old Soul new images
pics 6 Signs Youre An Old Soul
Watch 6 Signs Youre An Old Soul video
Communication on this topic: 6 Signs Youre An Old Soul, 6-signs-youre-an-old-soul/ , 6-signs-youre-an-old-soul/
Related News
How to Sell Crafts Online Easily
25 Wonderful Ways to Wear (All) White
How to Improve Your Hearing
8 TV Couples Who Got Together in Real Life
Where to Find Divorce Records Online
Revealed: the film that made the Queen cry
How to Be a Class Clown
Halloween Craft: Cookie Cutter Games
Greatist Hits the Road: The LUNA Chix Summit
Regular Good Habits Is Best For Healthy Living In Hindi
Date: 17.12.2018, 04:45 / Views: 74383
---