The Mental Side of Running: Tips and Techniques to Motivate and Inspire
5 Mental Strategies to Improve Your Marathon, Ultra-Marathon, and Beyond
Visualization. Mastering this isHUGEfor success. Before a race I visualize how difficult portions will be, how my body will ache, how my mind will beg for me to stop, how my stomach may twist and turn, and how even my own mind may try to sabotage me. I turn these thoughts into fuel, imagining at every turn how I will overcome these obstacles. The mind has a hard time deciphering reality from mental preparation. A race run in your mind simulates the same experience as a race run in person. Be specific with your thoughts and visualization. Envision all the good and possibly bad scenarios. Once you visualize yourself finishing a fifty-mile race successfully, you can place this in your memory bank of experiences to draw from in your actual upcoming race. Visualize yourself being faster. A research study looking at 30 ultra-runners divided them into rank (faster and slower runners). The runners that perceived themselves as faster not only ran faster, but also reported that they were less influenced by emotional stimuli during the race. Positive visualization of yourself leads to better outcomes overall.
Erase Your Pain. When you run an ultra-marathon (or push yourself past any firmly established comfort zone), there is no questionifyou'll feel pain butwhen. Having a bag of tricks to beat the pain may be what will distinguish you from a back-of-the-pack runner, to the leader. When I visualize pain in my mind before preparing for a race, I replace the pain with a visual of success or the feeling of completing the race. If you practice a visual swap in your mind enough, it becomes second nature. Once you start experiencing pain in the race, you will relate it to your strength and ability to succeed and finish. Endurance runners are unique. Research has looked at the pain tolerance of ultra-runners and compared it to control subjects, results show that they have a very high tolerance to pain. Researchers are still evaluating whether low pain perception leads athletes into the rigorous sport, or if it is an effect of the strenuous training.
Trick Yourself.The starting line of a marathon, fifty-mile or one hundred-mile race may seem like an overwhelming place to be. Break it up into 10K's, half-marathons, or whatever seems manageable to you. Don't affirm the total distance in your mind until you are deep into it. This technique may save you significant mental anguish when you have a lot of miles ahead of you. I typically break races up into segments of ten miles and celebrate each milestone in my mind as if it were the finish. If the going gets too tough, my milestones become shorter or visual. A tree or the next sign may become the only goal in my mind. I repeat the goal in my mind over and over; "I just need to make it to the next sign". Completing small goals builds momentum in your brain and gives you the positivity to carry on. Science backs up this theory. Researchers have evaluated endurance cyclist's performances while telling them varying stories of about the length of a race. The results showed that these athletes could access further energy reserves when being deceived.
Zen Out.This may be difficult if this is your first ultra-distance race, but staying mentally attached to the present conditions (mileage achieved, body aches, stress) for hours is tiring on the brain. Detach your awareness from what your body is doing. Entering a daydream world can make hours rapidly disappear until you are awakened by the reality that you are at your next goal. Keeping your mind calm and centered can work miracles.
Enjoy EVERY Moment.You train hard to be able to race this far, and you pour your time, money and effort into it. Remember to enjoy views in the run, volunteers that helped you, and huddled crowds of people that cheered as you ran by. I have found that no matter how I am feeling in a race, flashing big smiles and thank-you's at the volunteers and supporters truly makesMEfeel happier inside.
Video: How to Run Without Stopping: Mental Strength for Runners
5 Mental Strategies to Improve Your Marathon, Ultra-Marathon, and Beyond images
2019 year - 5 Mental Strategies to Improve Your Marathon, Ultra-Marathon, and Beyond pictures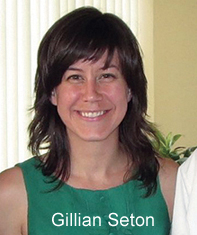 5 Mental Strategies to Improve Your Marathon, Ultra-Marathon, and Beyond recommend photo
5 Mental Strategies to Improve Your Marathon, Ultra-Marathon, and Beyond pics
5 Mental Strategies to Improve Your Marathon, Ultra-Marathon, and Beyond new photo
pictures 5 Mental Strategies to Improve Your Marathon, Ultra-Marathon, and Beyond
Watch 5 Mental Strategies to Improve Your Marathon, Ultra-Marathon, and Beyond video
Communication on this topic: 5 Mental Strategies to Improve Your Marathon, , 5-mental-strategies-to-improve-your-marathon/ , 5-mental-strategies-to-improve-your-marathon/
Related News
Light Therapy: How To Beat Tiredness
Prince Harry just gave us another reason to love him
How to Make a Butterfly Save in Ice Hockey
Peach and Vanilla Tarte Tatin Recipe Recipe
How to Count Carbs for Better Blood Sugar Control
Ciaté Chalkboard 2013 Manicure Set
How to Back Up on a Horse
How to Make a Living As an Artist
13 Must-Know Things About Seasonal Affective Disorder
QA: How to Lower Your Cholesterol
Ask Dr. Taz: Do Relaxation Drinks Live Up To The Hype
How to Create the Look of Granite for Less
How to Make Your Bucket List
The Fancy Red Carpet Label Normal People Can Afford
Date: 11.12.2018, 06:43 / Views: 54444
---